Vineyard and cellar
Our Philosophy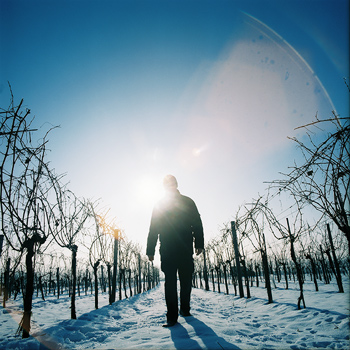 In harmony with nature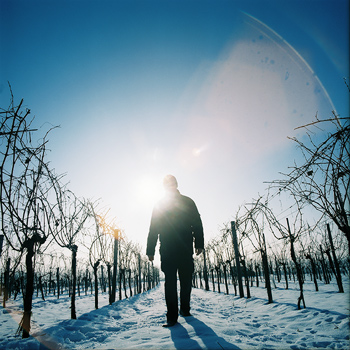 In harmony with nature
Nature is our guide
What does this mean? For example, we use the whole growing season and not only the sugar content to find out the optimum harvesting time. This is highly crucial in one of Austria's winegrowing regions with the least rainfall. In order to determine the physiological ripeness of the grapes, we constantly taste the berries and watch the pips changing color. Only sound fruit ensures high quality.
The white grapes are carefully delivered and pressed. The reds are crushed into fermentation tanks.
Our Varieties
Our main variety is Grüner Veltliner, the leading grape in the Weinviertel. But we do, of course, cultivate other white varieties such as Welschriesling, Riesling, Chardonnay and Weißburgunder. Some of our vineyards are also planted with red vines such as Blauburger and Zweigelt. These are processed to both varietal wines and delicate blends.
Our vineyard area comprises 17 hectares, of which 70 percent are dedicated to white wines and 30 percent red wines.
We aim to craft wines distinctive by region and variety.